About Boundary Metalstock

The Boundary Metalstock agency was formed in 2003 to provide service and support to UK users of Aluminium and Aluminium Alloy wire. Since that time the agency now offer its services to customers in Ireland, Spain & Portugal.

With over 25 years experience in the Aluminium wire industry, a long and strong relationship with our principal, Drahtwerk Elisental – Germany, Boundary is well placed to offer specialist assistance in the selection of alloy, temper, form of supply, etc.to ensure the right product selection for each application.

Product is supplied direct from Elisental's wire mill in Neuenrade, Germany.

An ex-stock service can be offered from our storage facility in Redditch, West Midlands.

About Drahtwerk Elisental
Drahtwerk Elisental's roots date back to 1919. At that time Willi Erdmann took over a small factory in Neuenrade where resistance wire was produced. After the first modernisation and extensions, production was expanded to include stapling and binding wire as well as bright and enamelled copper wire.

Even in those early days, the future of the young material aluminium with the unlimited scope of possibilities of alloying were recognized. Elisental can rightly claim to be the first to manufacture wire, in particular fine wire, of aluminium and magnesium alloys.

In 1945, after the Second World War, Wilhelm Erdmann took over the management of the company in the second generation. Production was recommenced already in 1946 after the chaos of war was over. Today, mostly aluminium and aluminium alloys are processed. The experience gained with this material in those early days has benefited Elisental during the recent years of rapid expansion.

Because we see ourselves as a specialist for the out of ordinary, we have for a long period of time devoted our attention to the manufacture of welding filler metals of magnesium. Thanks to our qualified partners and experienced employees, we were the first ever to produce drawn wire from magnesium.

Since the beginning of 2005, we have also been DIN EN ISO 9001:2000 certified as well as ISO TS 16949:2002 certified. With our wire drawing know-how and innovative materials, we are constantly able to develop our market position thanks to flexibility and the ability to adapt quickly. We are committed to the tradition of the family enterprise which has been established on the market for many years. Already in its third generation, the company is still managed today by the founding family.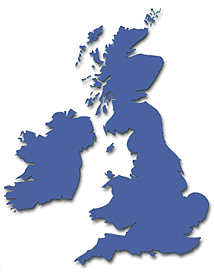 Representating Europe's
Leading Manufacturer


Drahtwerk Elisental




in UK, Ireland, Spain & Portugal